Make Your Mark on Customer Communication
Alphanumeric is leading life science and healthcare organizations toward a more efficient future – where patients and providers are met with personalized communication at every stage of their journey.
Partner With The Proven Leader in CX Services
0
With a CSAT score of 95%, the Alphanumeric team can help you harness the power of AI technologies to improve patient care, increase productivity and boost revenue with tailored solutions.
0
Automated outbound calling helped one of our clients secure more than $9 million in revenue of product.
0
Our AI chatbots have an average 67% deflection rate and 86% avg. accuracy.
Meet Customers Where They Are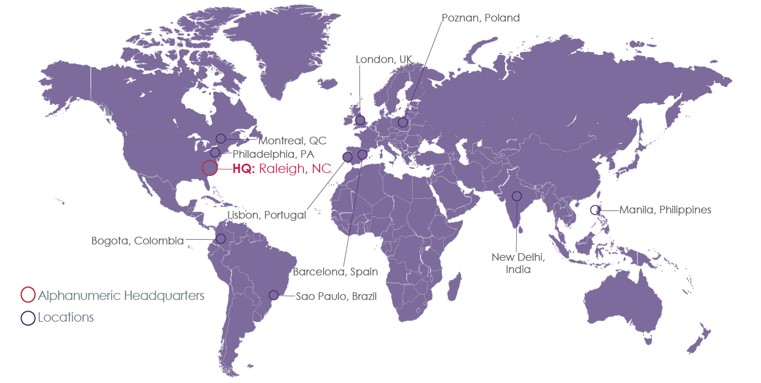 Dedicated to Global Data Privacy
Alphanumeric Solutions has an incredibly sophisticated global data protection program. Our Data Privacy Officer (DPO) and stakeholders are leading a powerful global data privacy team. Our long-standing commitment to privacy and security means everything to us and our customers: and is part of how we make our mark.
Find more info
Contact Us to Get Started