Make Your Mark on Customer Communication
Alphanumeric is leading life science and healthcare organizations toward a more efficient future – where patients and providers are met with personalized communication at every stage of their journey.
Make The Connections That Matter Most
Heart
We believe in putting people first. Everything we do is designed with the customer in mind, from the products and services we offer to the way we treat our employees – making a difference in the world with empathy is at the forefront of our decisions.
Learn More About Us
Make The Connections That Matter Most
Mind
We have teams of experts who are passionate about what they do and are constantly looking for ways to innovate. We believe in the power of technology to change the world and we are always looking for ways to use it to make a positive impact.
Learn More About Us
Make The Connections That Matter Most
Purpose
We believe that every person has the potential to make a difference, and we strive to create an environment where everyone can thrive. We value transparency and integrity, and we are committed to being a force for good in the world.
Learn More About Us
Partner With The Proven Leader in CX Services
0
With a CSAT score of 97%, the Alphanumeric team can help you harness the power of AI technologies to improve patient care, increase productivity and boost revenue with tailored solutions.
0
Automated outbound calling helped one of our clients secure more than $9 million in revenue of product.
0
Our AI chatbots have an average 67% deflection rate and 86% avg. accuracy.
Meet Customers Where They Are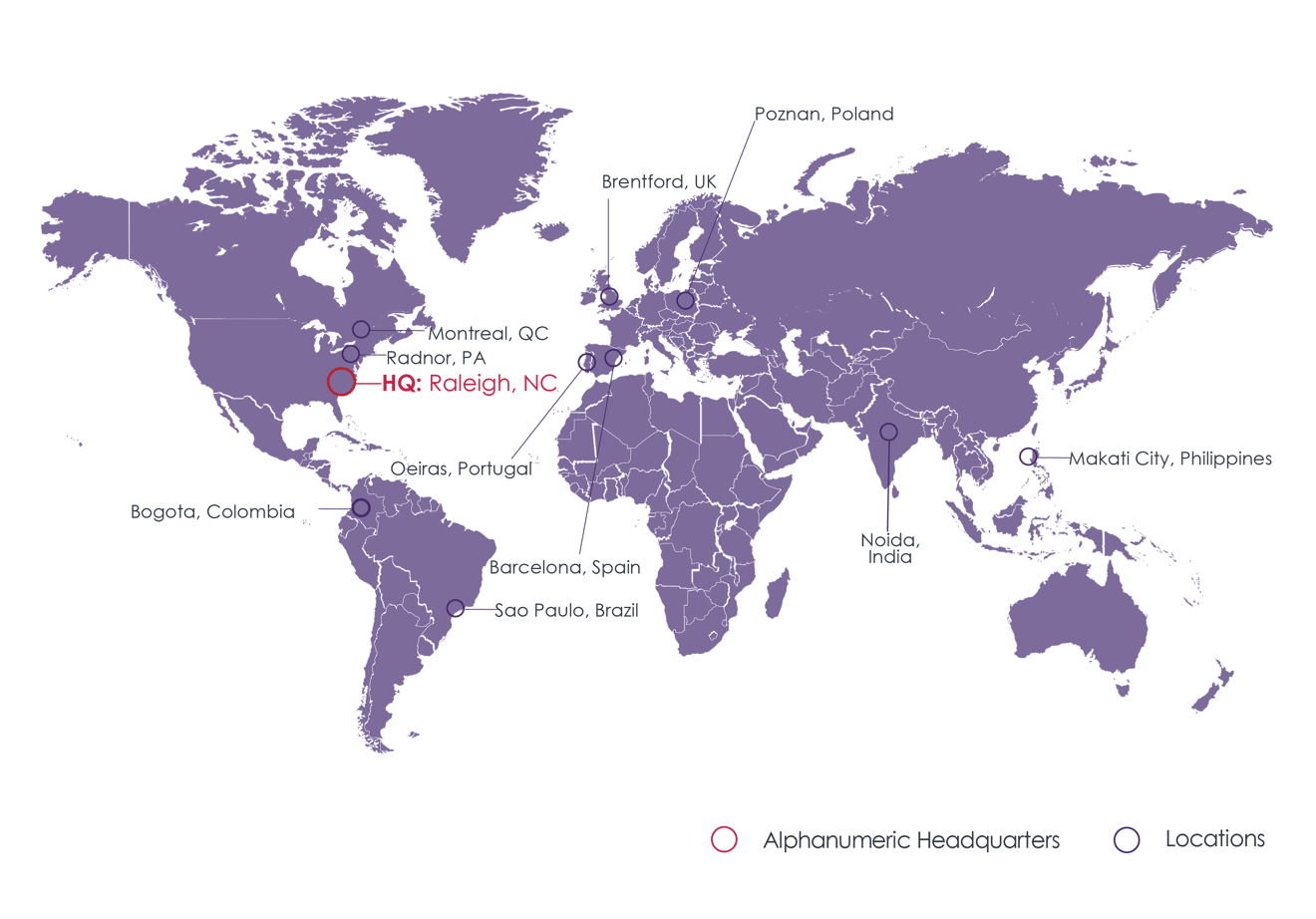 Contact Us to Get Started